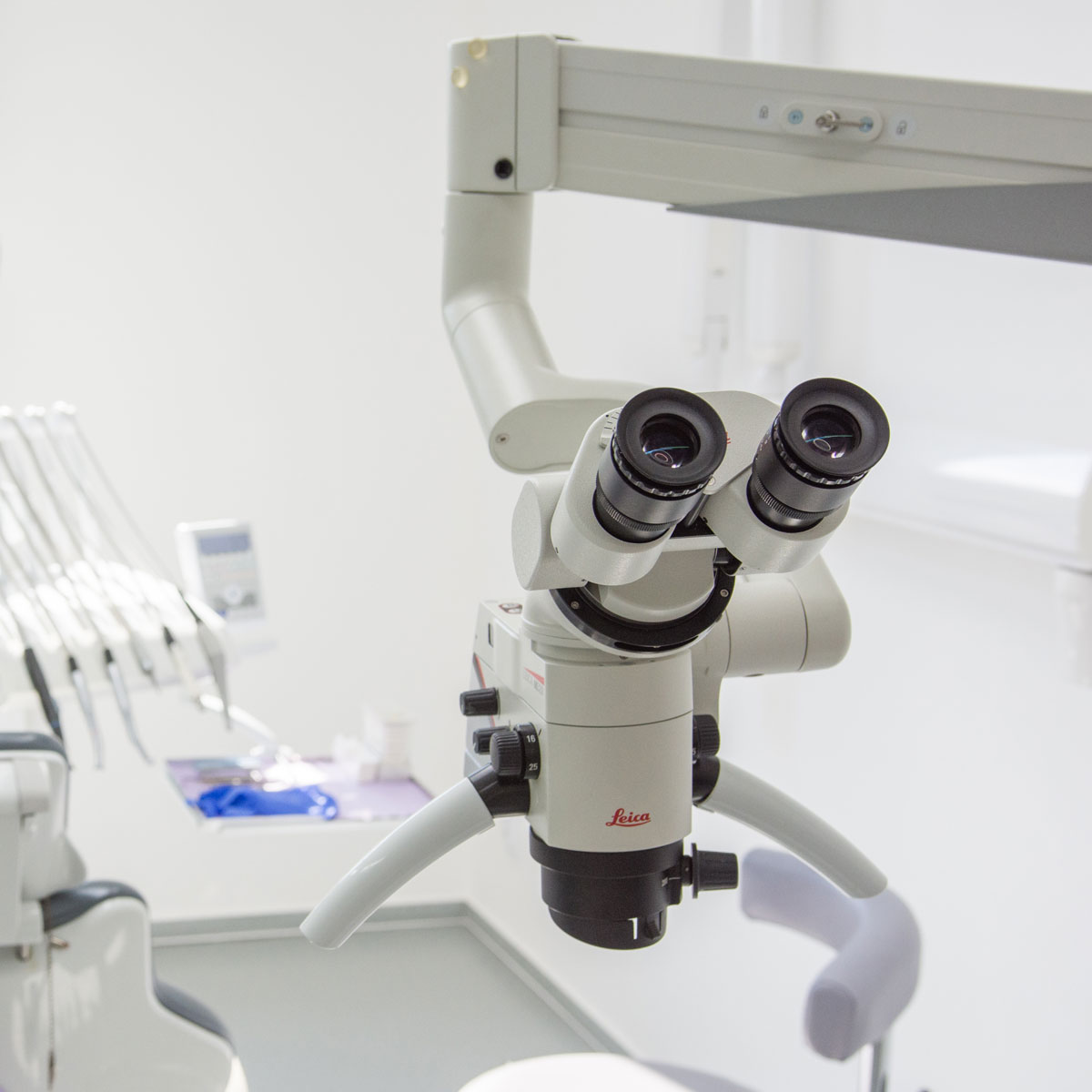 The treatment of an oral cavity involves working with very small structures in sizes in the order of tens of millimetres. These dimensions cannot be distinguished with the naked eye. For that purpose, our Dental Centre uses a high-standard modern dental surgery microscope from the brand Leica.
A dental microscope permits the recognition of very small beginnings of caries, tooth fractures or gaps in imperfect fillings that need to be replaced. This instrument is thus a great help in endodontic or reendodontic treatments, with the help of microscope allowing the achievement of high success percentages.
Areas involving the application of dental microscopes thus include implantology, endodontics, periodontitis therapy, prosthetics and restorative dentistry.