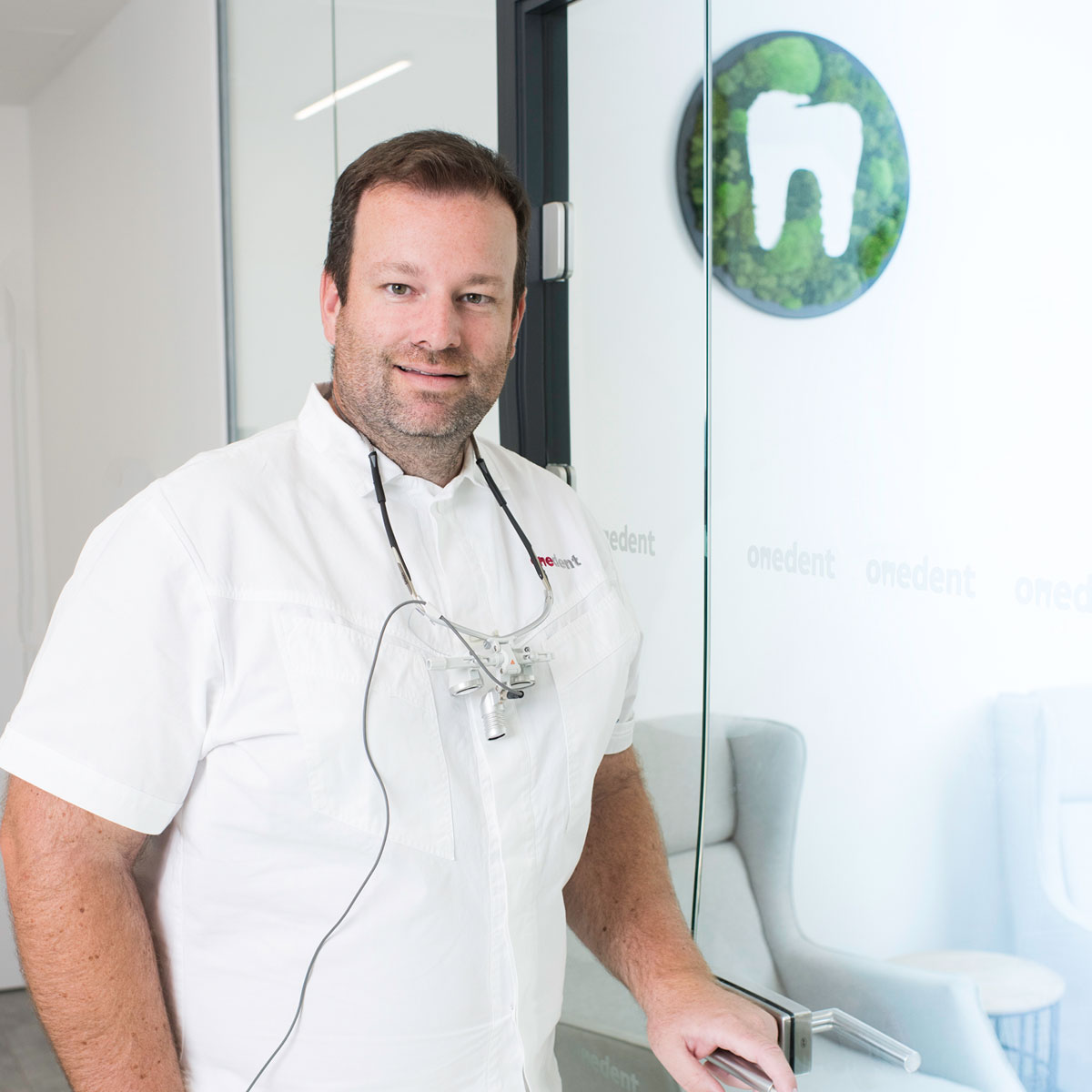 MUDr. Michal Bumbálek
head doctor
Specialisation:
Aesthetics | Endodontics | Prosthetics | Implantology
Education:
Faculty of Medicine, Masaryk University, Brno, Dentistry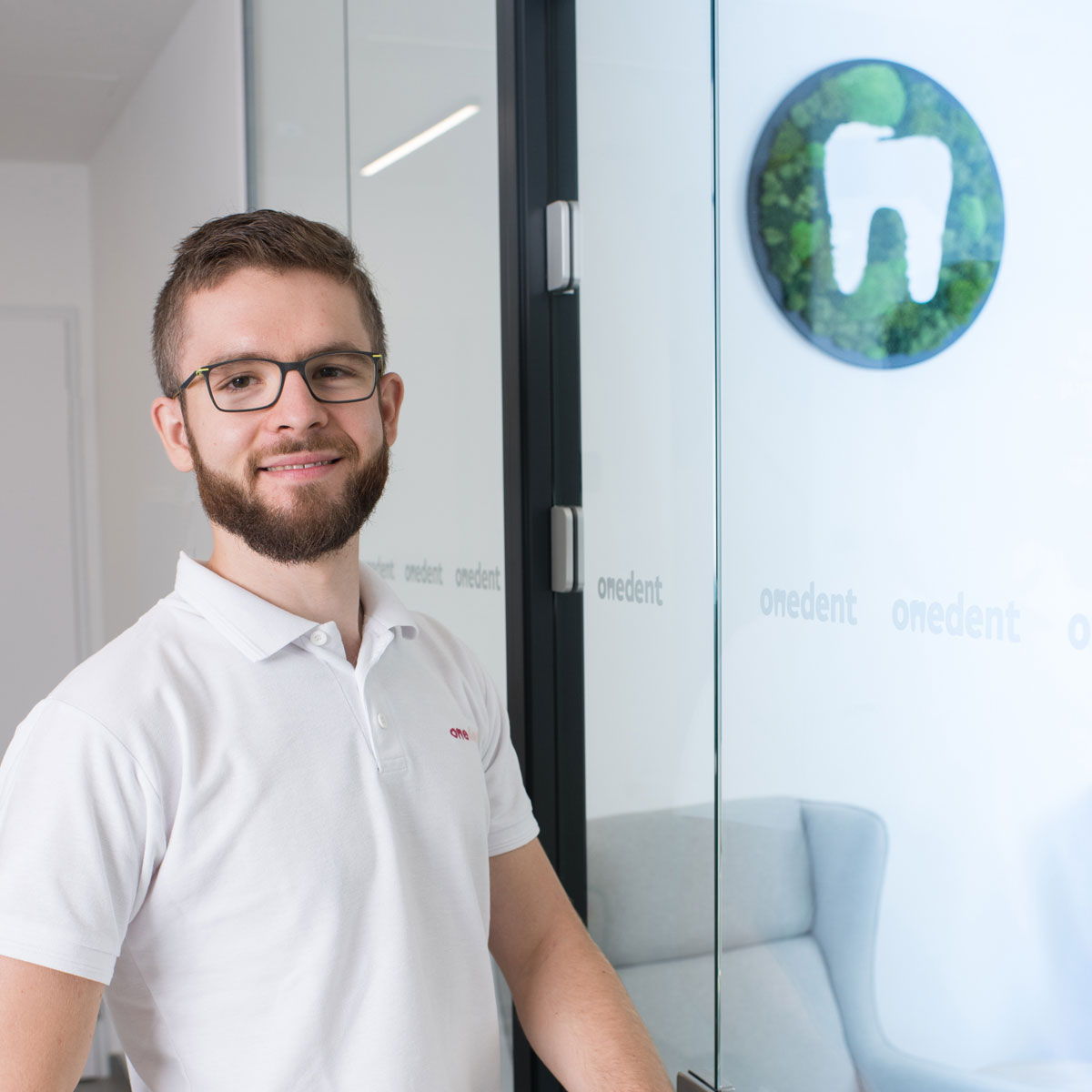 MDDr. Petr Příkazský
Dentist
Specialisation:
Aesthetics | Prosthetics | Endodontics
Education:
Faculty of Medicine, Charles University, specialisation in dentistry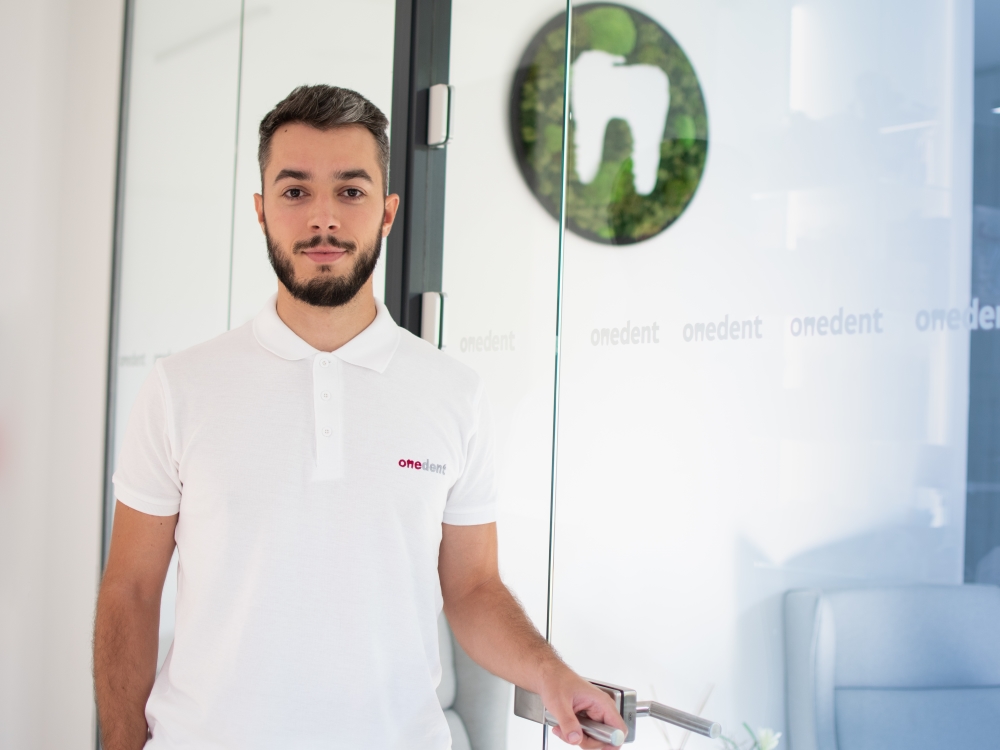 MDDr. Michal Purdek
Dentist
Education:
Faculty of Medicine, Masaryk University, Brno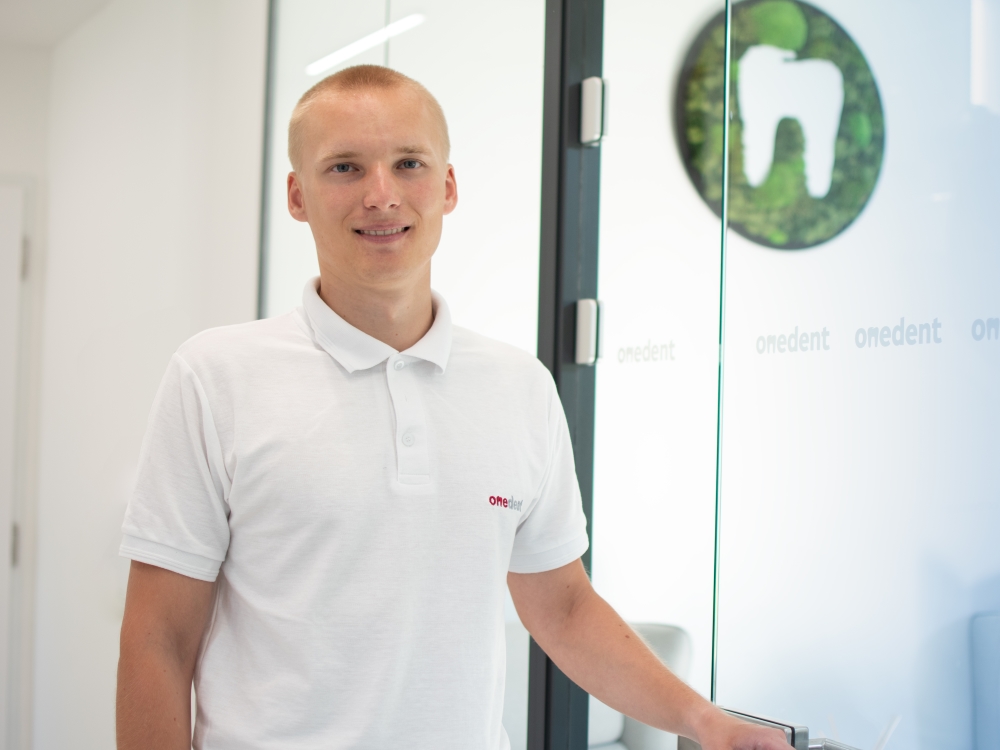 Education:
Faculty of Medicine, Masaryk University, Brno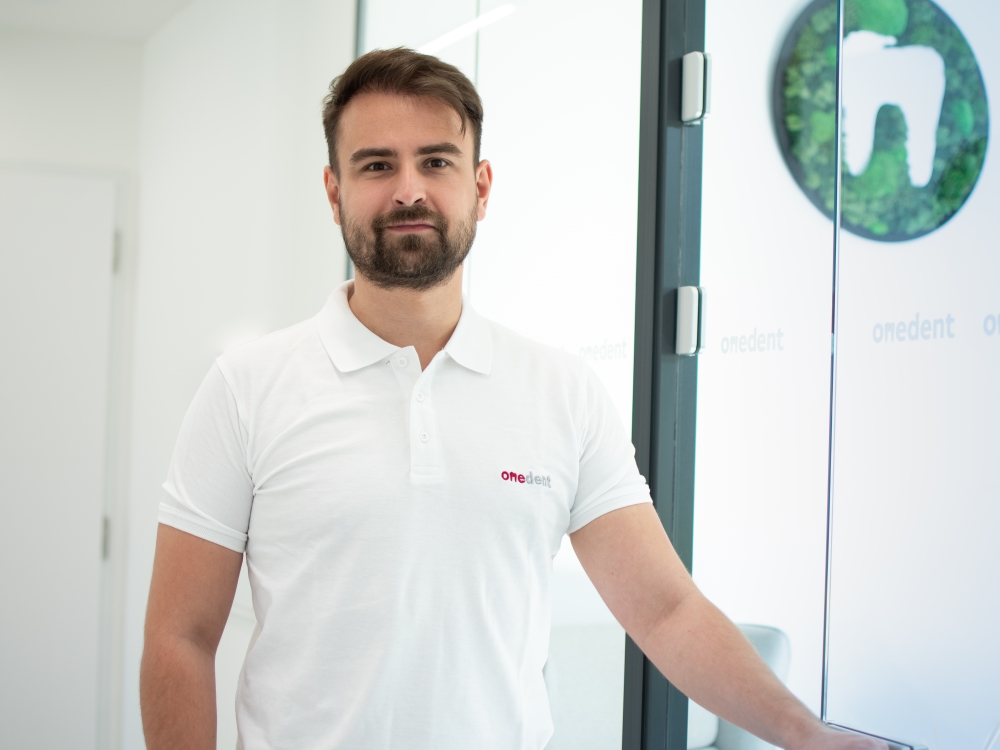 Education:
Faculty of Medicine, Masaryk University, Brno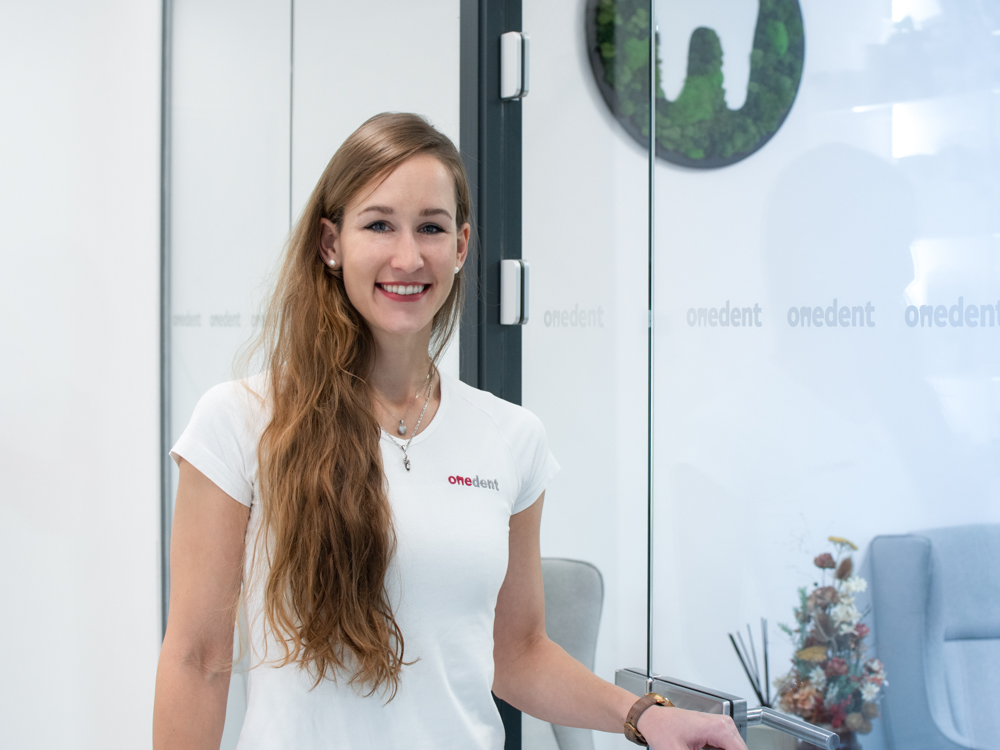 MDDr. Iveta Shorná
Dentist
Education:
Faculty of Medicine, Masaryk University, Brno
Professional experience and awards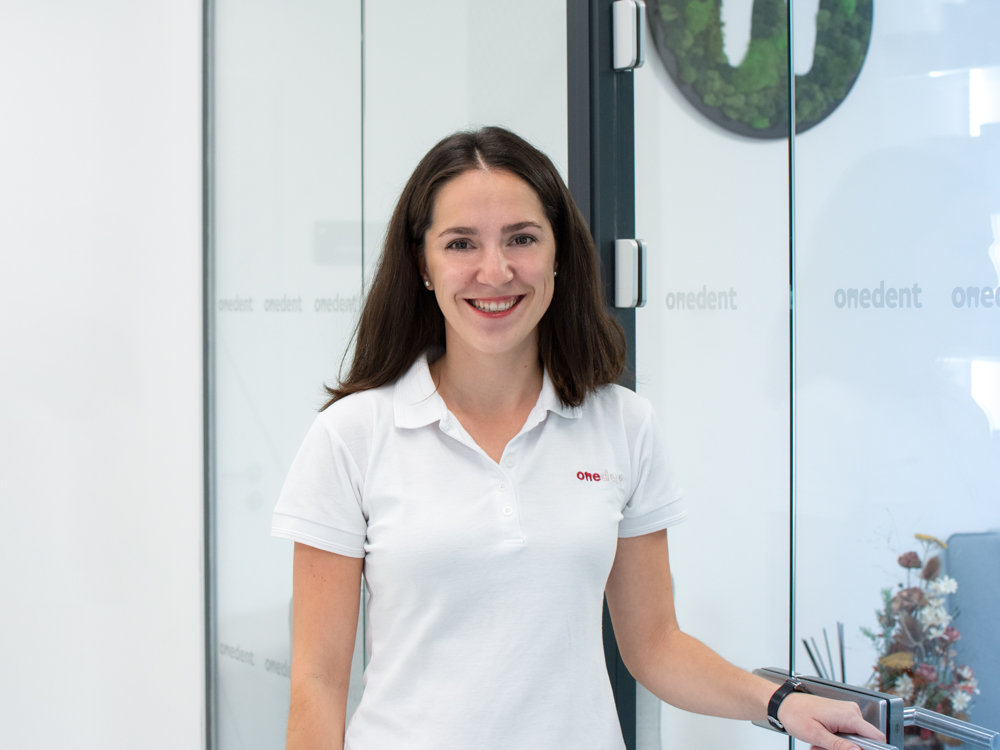 MDDr. Daniela Kulihová
Dentist
Education:
Palacký University in Olomouc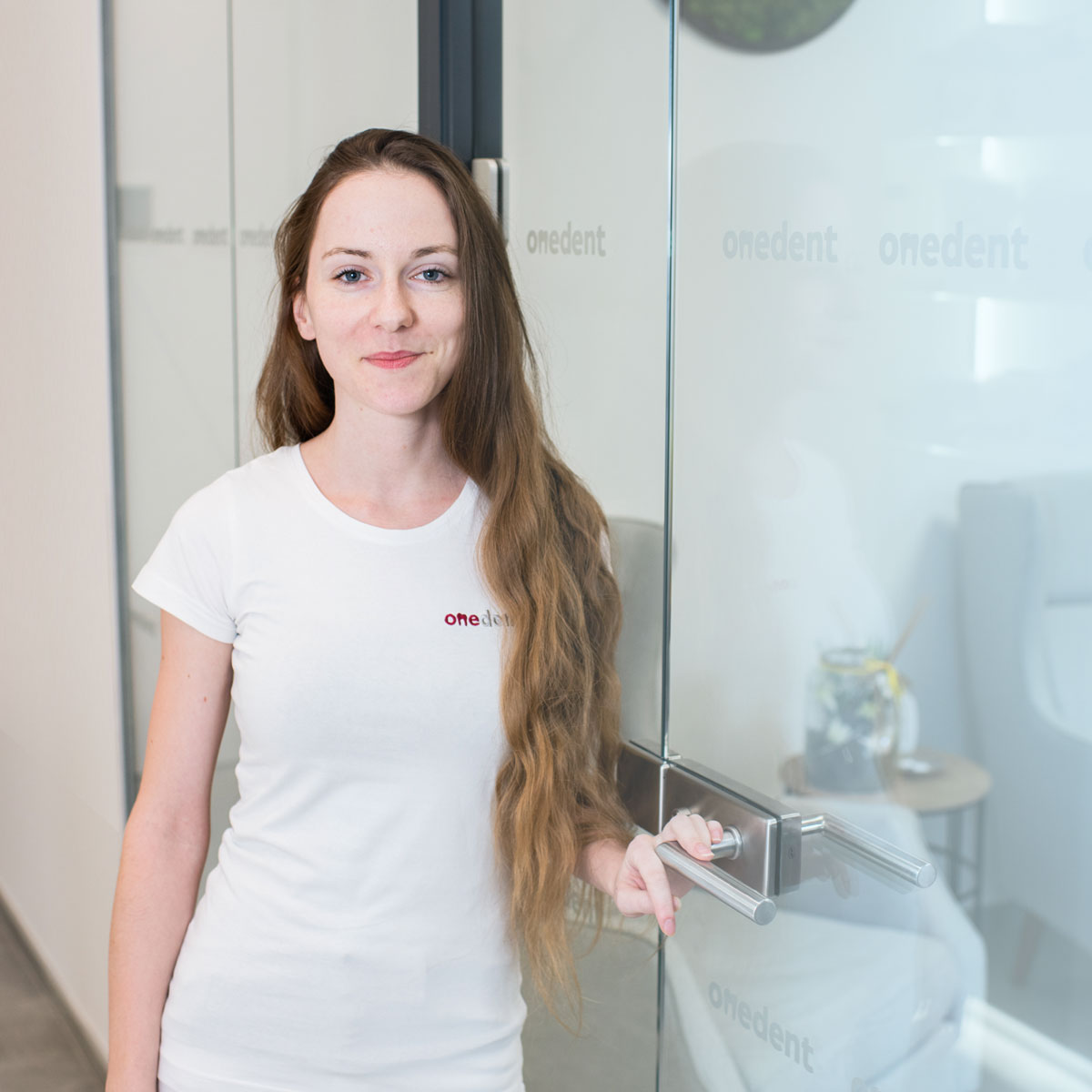 Markéta Koblížková, DiS.
Dental hygienist
Education:
Secondary and Higher Secondary School of Medical Nursing in Brno
Markéta Koblížková graduated in 2017 from the Secondary and Higher Secondary School of Medical Nursing in Brno, Merhautova, with a Diploma in dental hygiene. Prevention is the best therapy is her professional motto. Her priorities include mutual trust between the patient and his/her dental hygienist, sufficient information, maximum comfort and the best possible result. She regularly attends training courses and other educational events. Together with the other dental hygienists working in the Dental Centre, she provides dental hygiene services to children and adults, deep subgingival cleaning, pigmentation removal with Air-Flow technology, guided Biofilm Therapy, treatment of sensitive teeth, PURE Whitening combined teeth bleaching and more.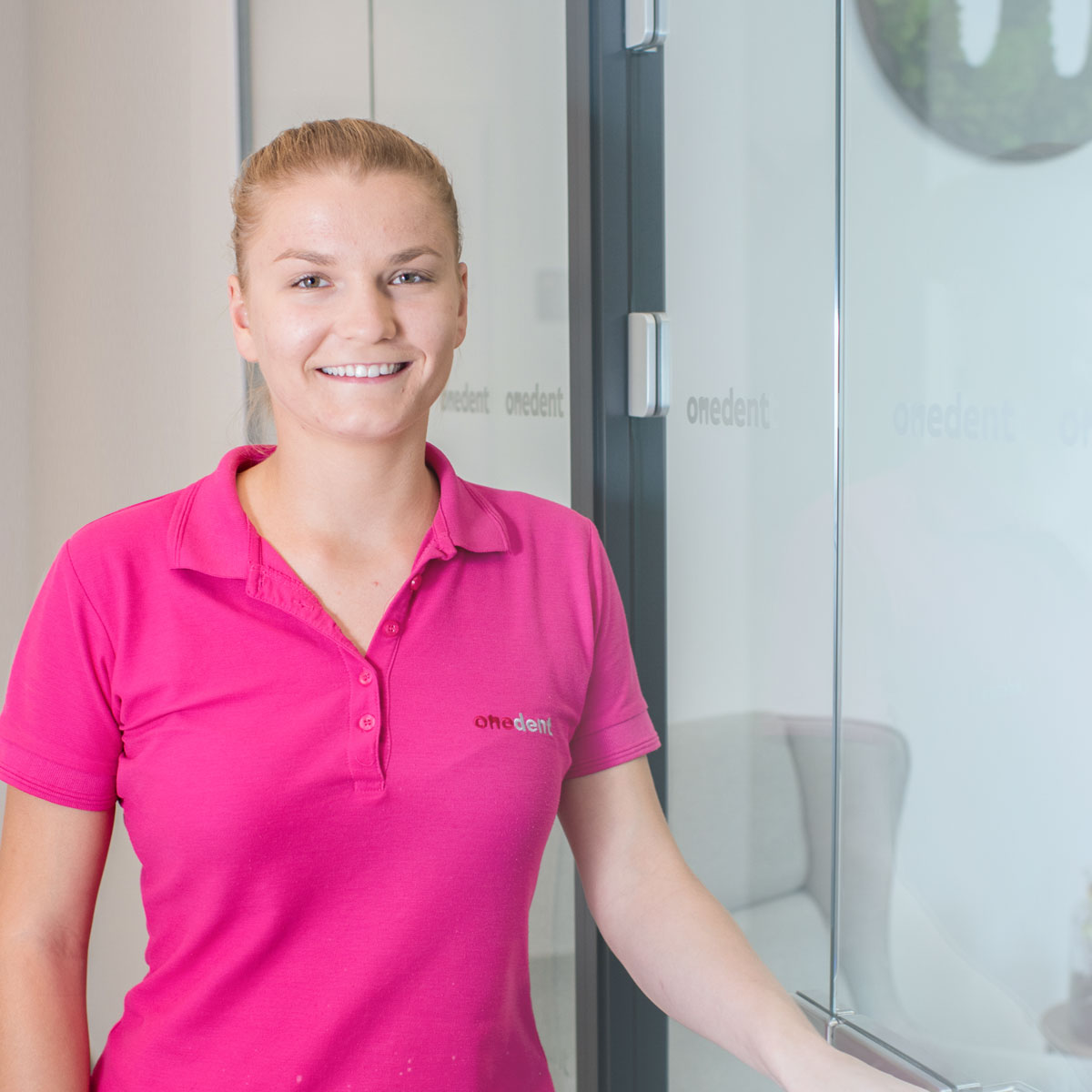 Bc. Pavla Mikešková
Dental hygienist
Education:
3rd Faculty of Medicine, Charles University in Prague
Bc. Pavla Mikešková graduated from Dental Hygiene from the 3rd Faculty of Medicine, Charles University in Prague, with a bachelor's degree. In the course of her studies she attended several courses with dentists and dental hygienists in various Dental Centres. Her goal is healthy smiles on the faces of satisfied patients who will be happy to return without any fear. She approaches every single patient individually, striving for the maximum satisfaction of all her adult as well as paediatric patients.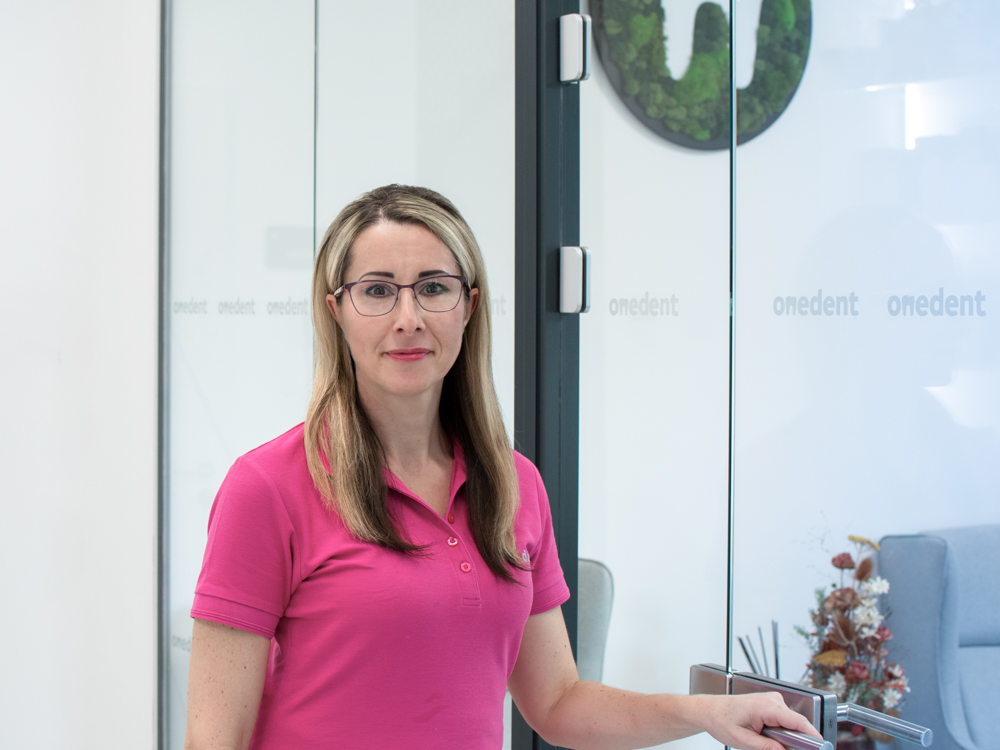 Jitka Vejtasová
Head nurse
Education:
Higher Professional School for Nurses
When you are comfortably seated in our chair, Jitka Vejtasová will assist with your treatment. She understands that visits to the dentist are generally perceived as not pleasant, and therefore she tries to create a friendly and quiet environment. She takes into account the individual needs of both children and adult patients. Healthy teeth and the oral cavity belong to overall health - that is her motto.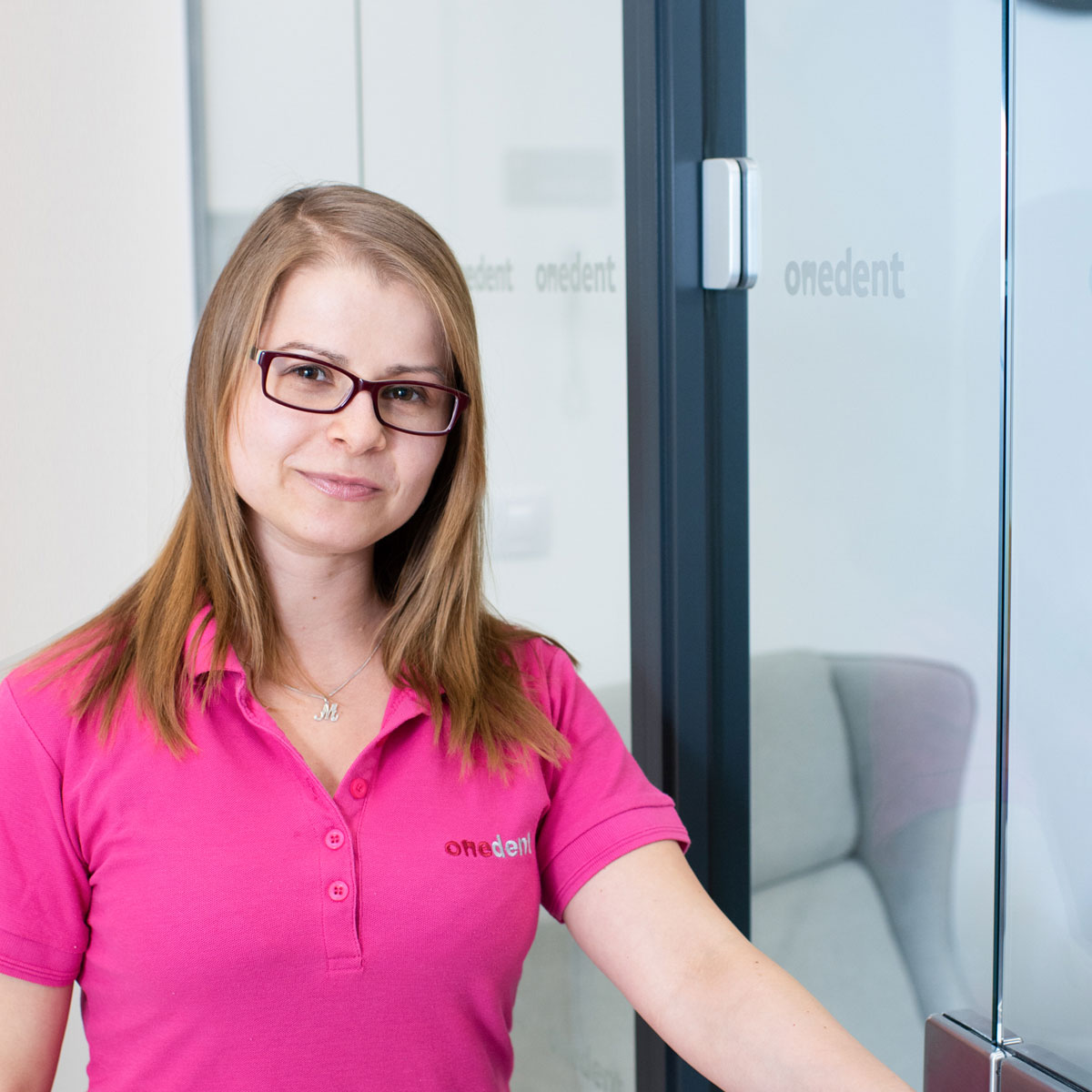 Bc. Martina Švihálková
Receptionist
Martina will welcome you to our Dental Centre with a permanent smile on her face. She will register you if you are a new patient or check your earlier data if you have already visited us before. It's her pleasure to take care of your accompanying partner and provide entertainment for any little ones accompanying you on your visit. After treatment, you can purchase dental aids from her at the reception and book the date for your next visit at our dentist and/or dental hygienist.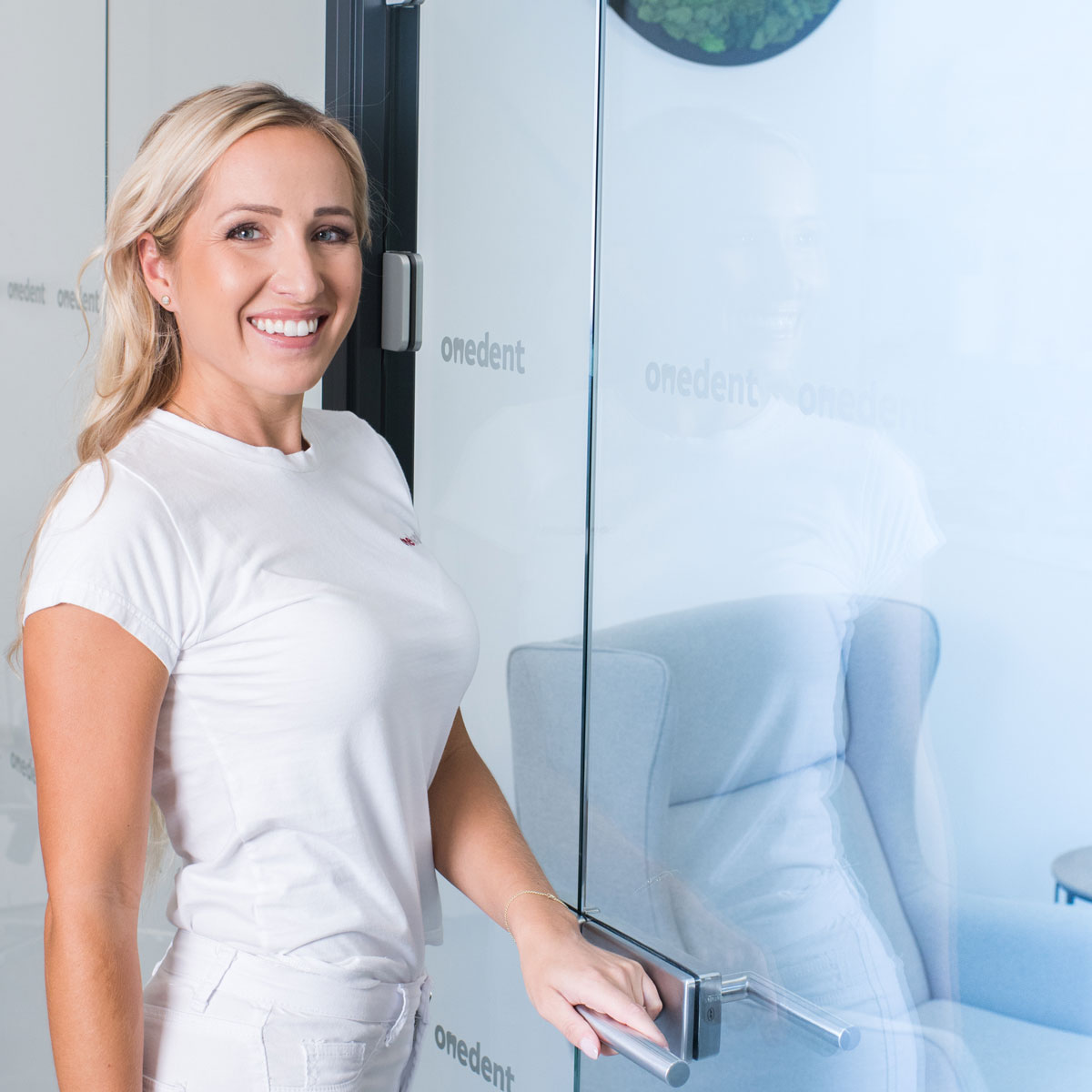 Ing. Zuzana Bumbálková
Receptionist
Zuzana will be happy to take care of you at the reception as soon as you arrive. Her priorities include quick and welcoming contact with our clients for the smooth operation of the Dental Centre without any unnecessary waiting. At the reception, you can buy dental aids recommended to you by your dental hygienist. You will also receive the bill for your treatment, which you can pay in cash or by credit card.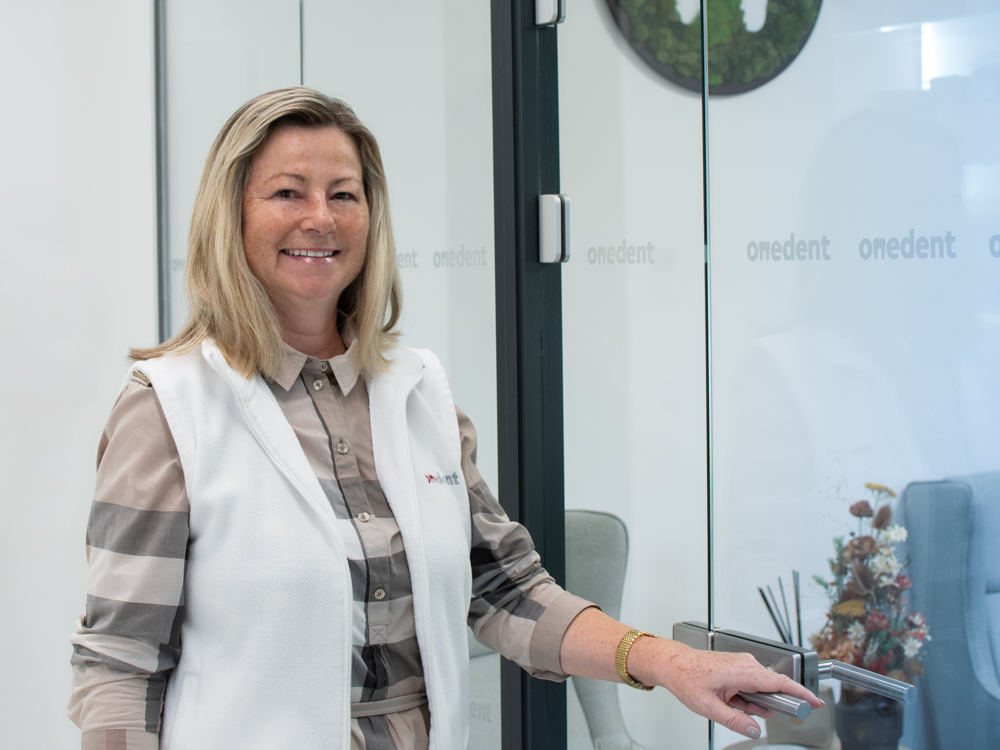 After 20 years of experience in leading positions at Komerční banka, she accepted an offer from a dental center, where she holds a managerial position. It takes care of the complete operation of the center.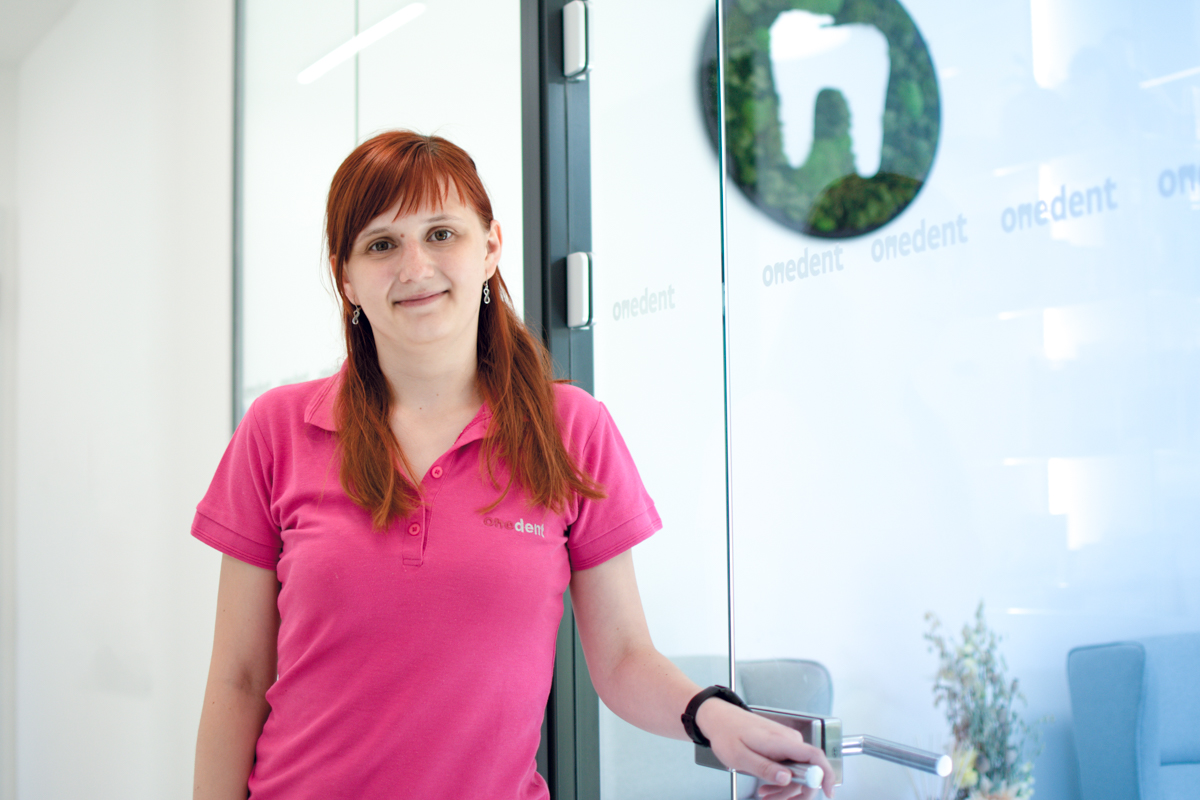 Bc. Jana Kostková
Assistant
She mainly takes care of the administration, which concerns the operation of the clinic. Provides processing of documents for suppliers. She is in charge of document preparation and communication with management and institutions.
| | | |
| --- | --- | --- |
| Mon | 7.30–12.30 pm | 1.00–7.00 pm |
| Tue | 7.30–12.30 pm | 1.00–7.00 pm |
| Wed | 7.30–12.30 pm | 1.00–7.00 pm |
| Thu | 7.30–12.30 pm | 1.00–7.00 pm |
| Fri | 7.30–12.30 pm | 1.00–4.00 pm |