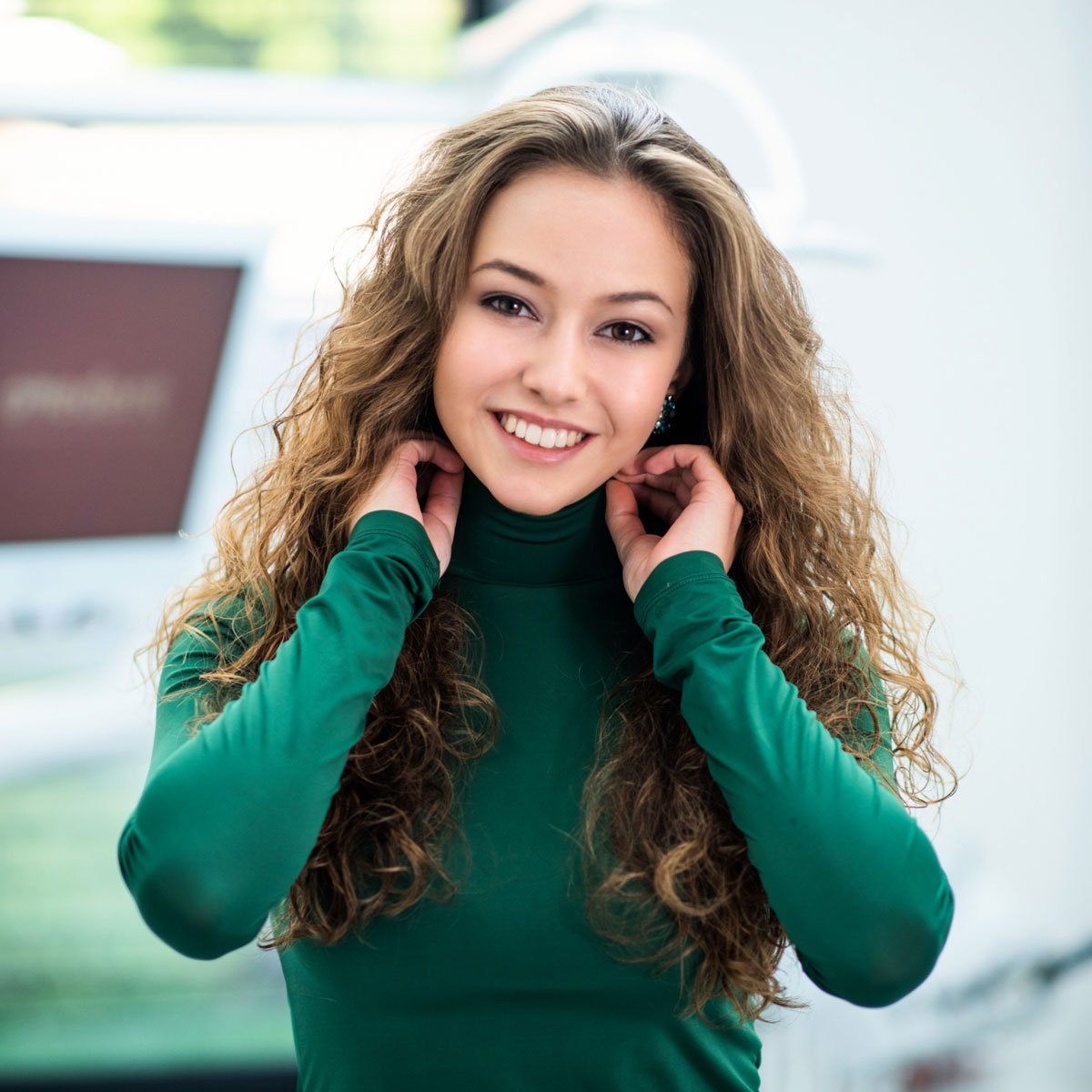 Aesthetic Dentistry
A perfect smile
The most characteristic feature of every person is his or her face, while the face itself is dominated by a smile and beautiful teeth. We do our best for your smile to be as beautiful as possible. Our aim is to provide individual treatments for every single patient and to create natural, healthy and aesthetically perfect teeth. Our surgeries equipped with state-of-the-art instrumentation permit the use of the most up-to-date technologies and procedures in the course of our work.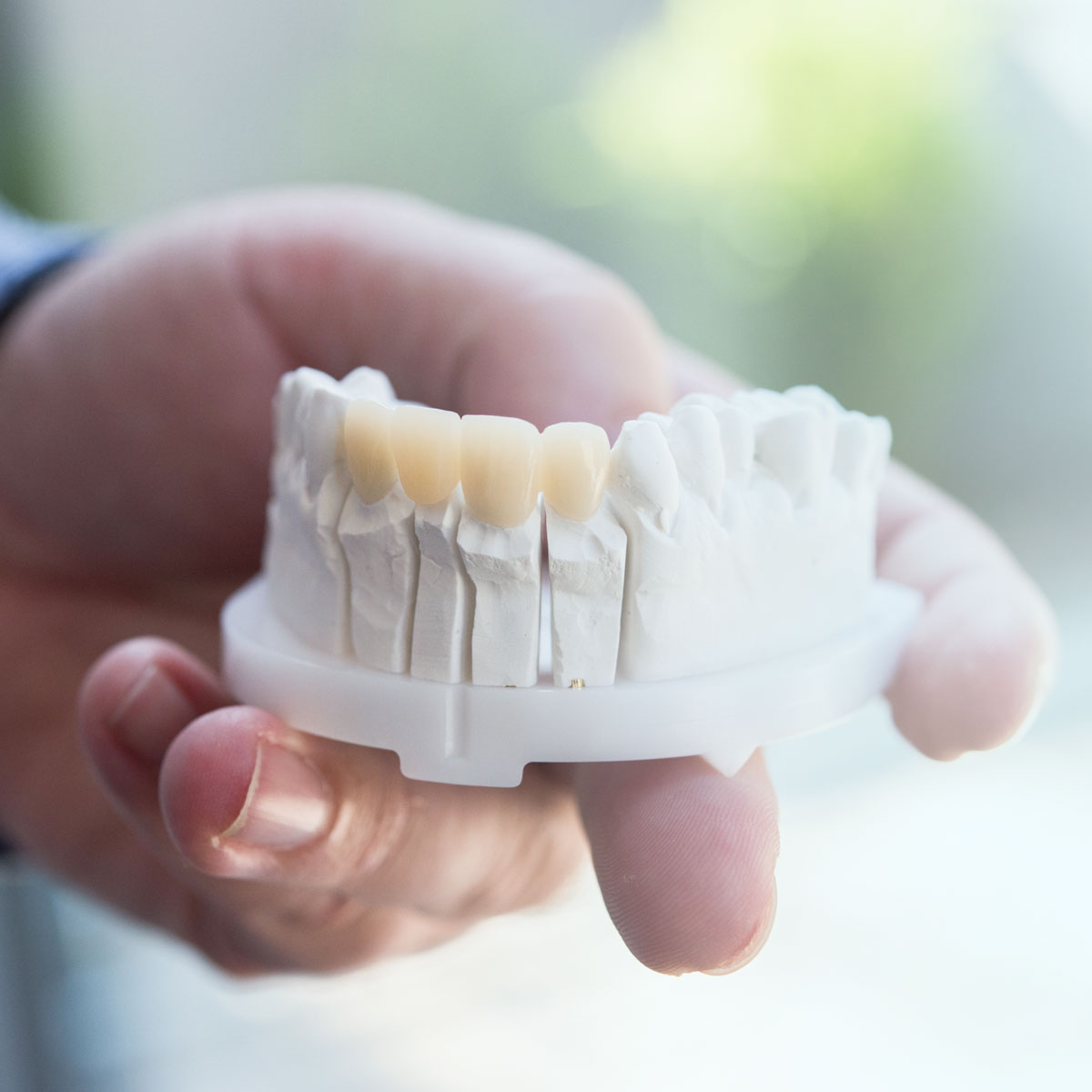 Restorative Dentistry and Prosthetics
A perfect smile
Restorative dentistry has a single objective: to keep your teeth in your mouth for the longest possible time. Preventive examinations form the main pillar of restorative dentistry. Preventive examinations by a dentist are a very important step and the basic prerequisite for the preservation of tooth health. You should undergo a dental examination about once every six months. In our Dental Centre, these preventive examinations are covered by public health insurance.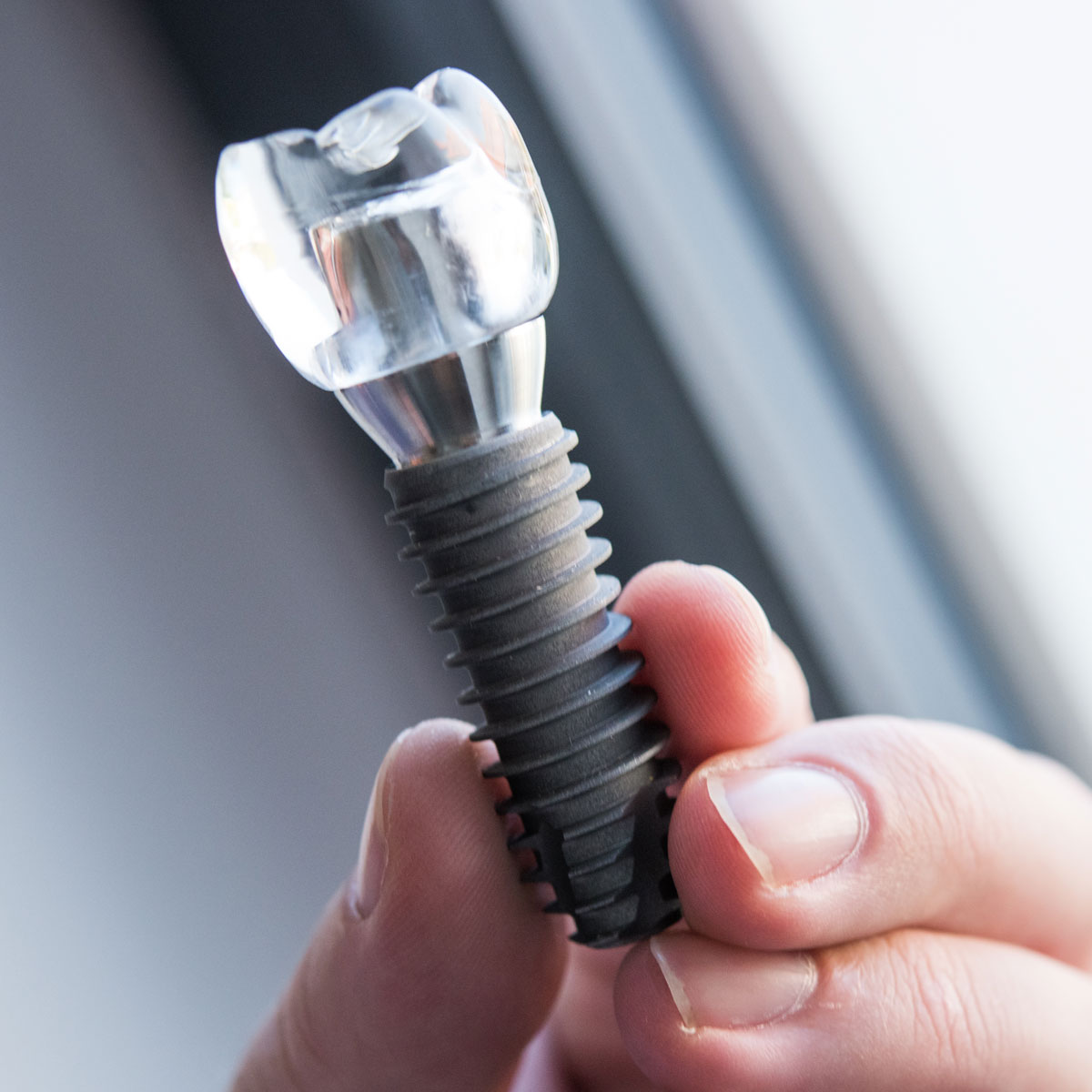 Dental Implants
Reliable Method for Dental Replacements
Dental implants represent the most up-to-date solution for replacing missing teeth. Implants are used when the tooth and its root are damaged to an extent that renders the successful application of standard treatment methods impossible. Simply put, an implant also replaces the missing tooth roots. Thus the implant acts as artificial tooth roots permitting the application of a crown, bridge or artificial denture.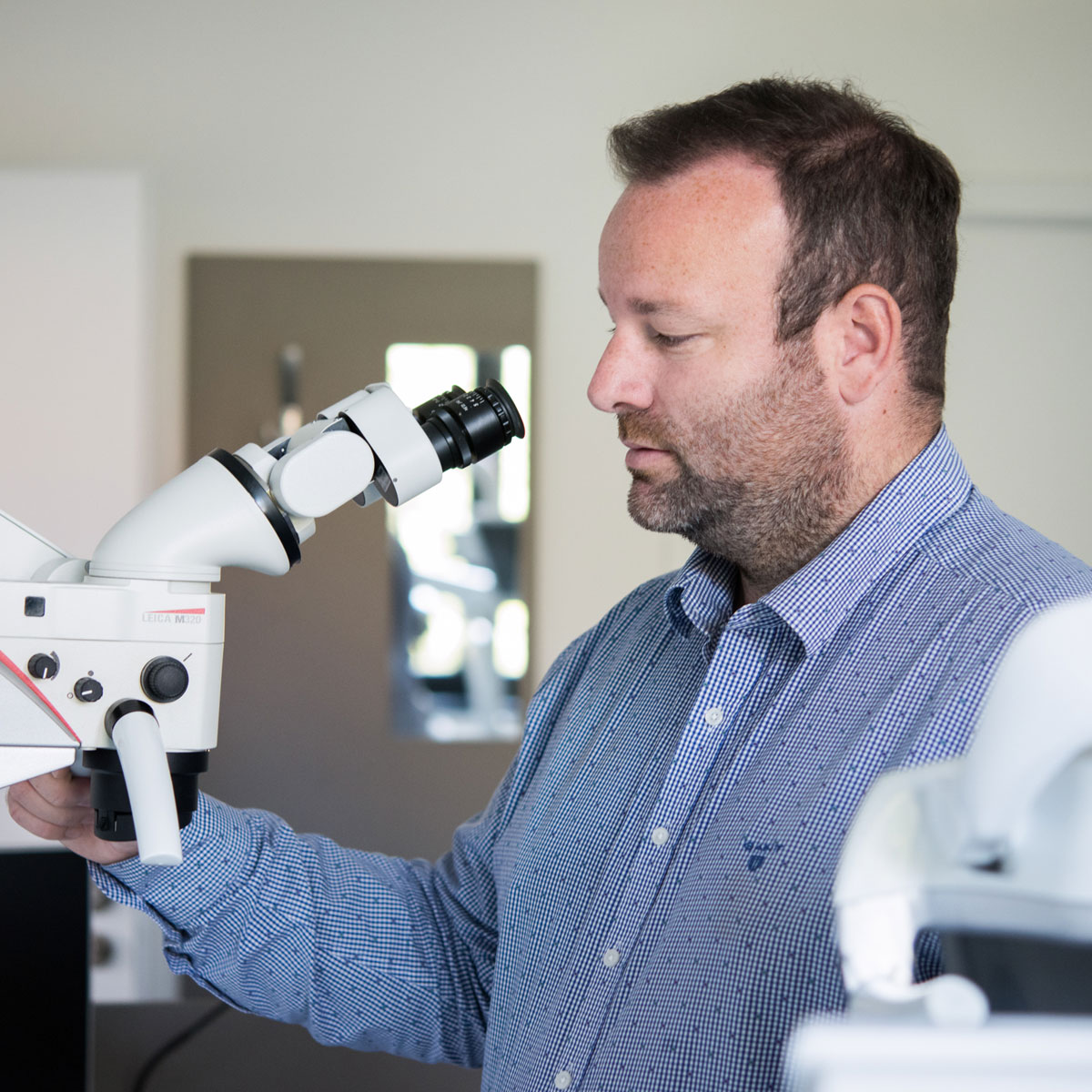 Microscopic Endodontics and Reendodontics
Reliable Teeth Restoration
Endodontic treatment includes the treatment of the inside of the tooth, or in layman's terms, the treatment of the tooth root canals. Endodontic treatment is needed if a pathological process (inflammation or necrosis) is detected in the pulp of the tooth, whether as a consequence of extensive caries or as a result of injury.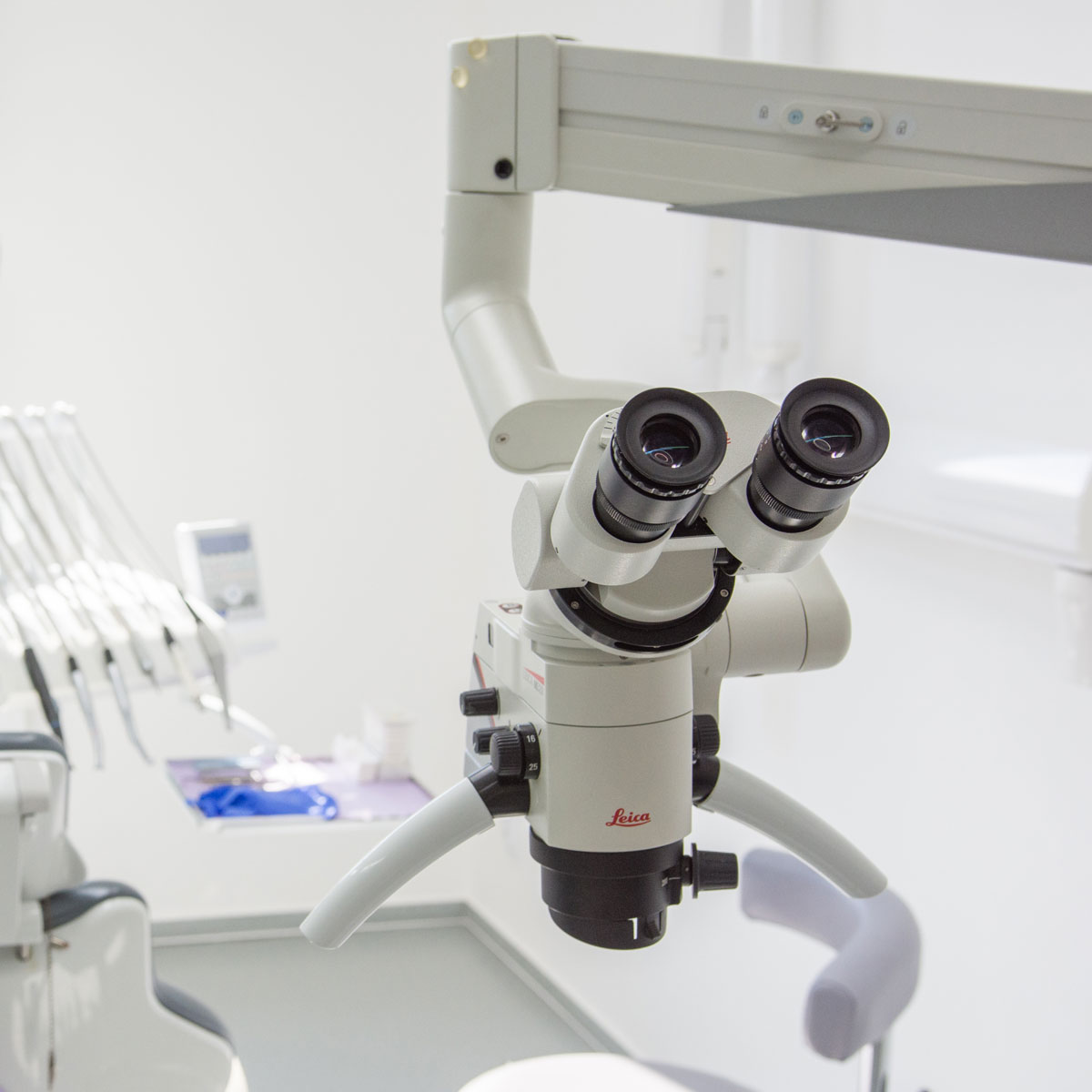 Microscopic Dentistry
Modern and Perfect Treatment
The treatment of an oral cavity involves working with very small structures in sizes in the order of tenths of millimetres. These dimensions cannot be distinguished with the naked eye. For that purpose, our Dental Centre uses a high-standard modern dental surgery microscope from the brand Leica.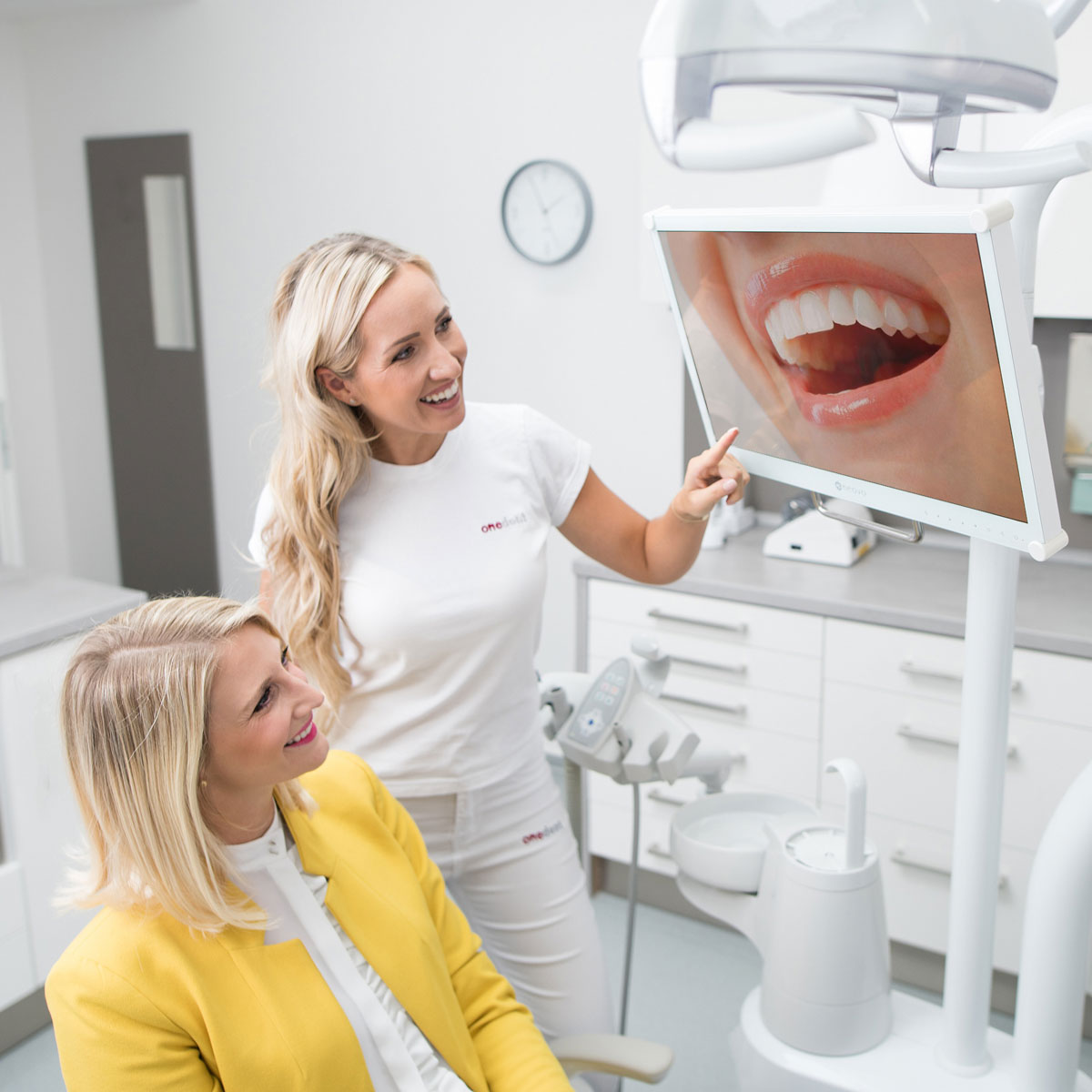 Dental Hygiene
Prevention Above All Else
Everybody wants a bright and shiny smile and above all healthy teeth. This is exactly what you can achieve by periodic preventive visits to a dental surgery and to a dental hygienist. Book a date with us and give your teeth the correct and highest quality of care.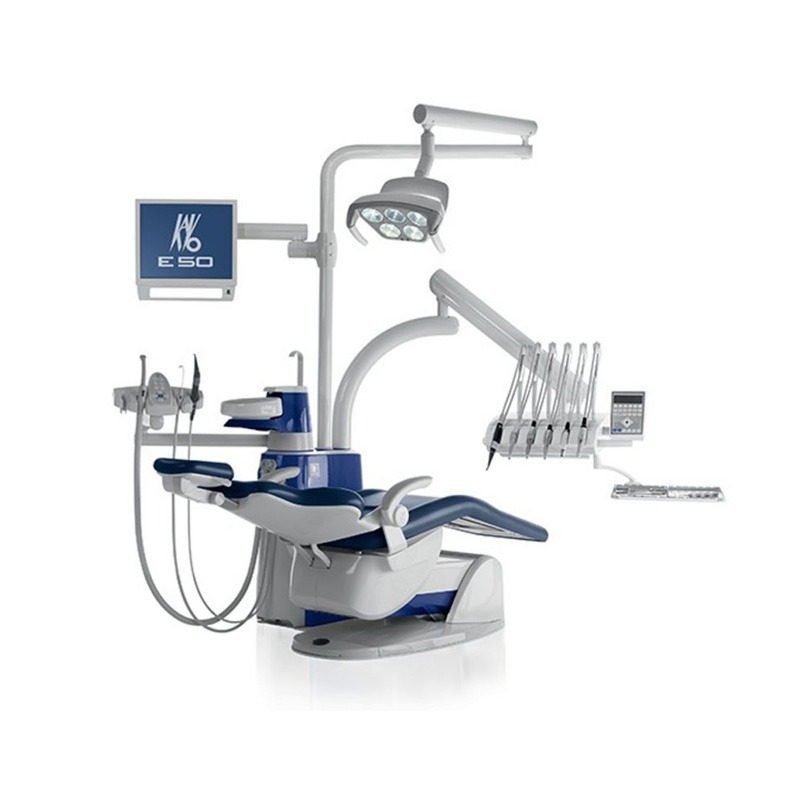 Our surgeries are equipped with the German Kavo brand dental chairs, the absolute top dental chairs available worldwide. Thanks to these dental sets we are able to perform top-quality dental procedures. Their unique ergonomic design provides maximum comfort to the patient, which is especially important for longer procedures.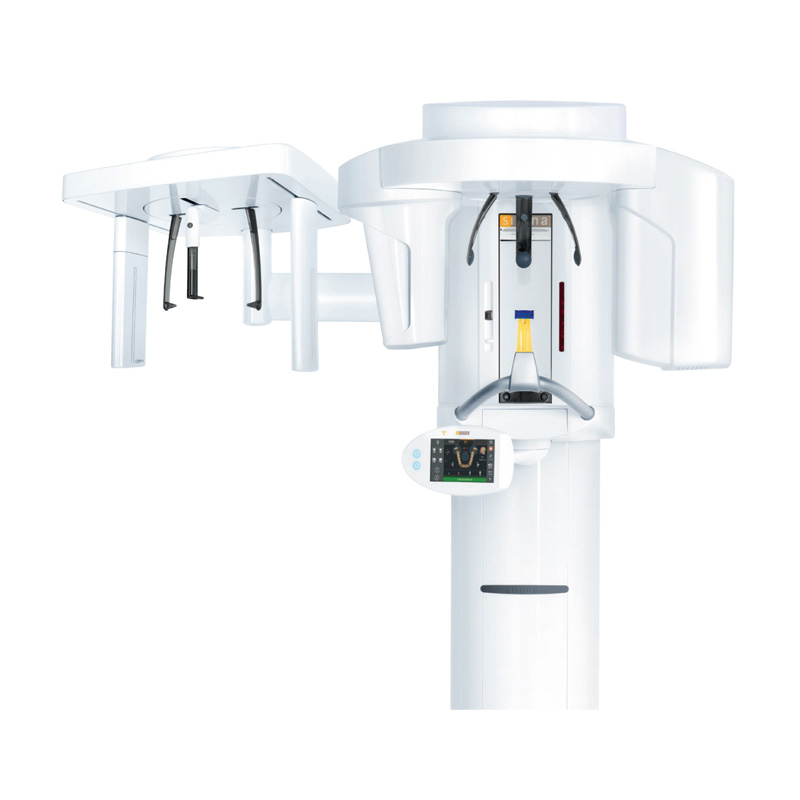 Orthopantomograph Sirona Orthopos SL
The Orthopantomograph Sirona Orthopos SL is a digital panoramic x-ray imaging device combining characteristic design and proven quality with professional equipment for superstandard panoramic imaging.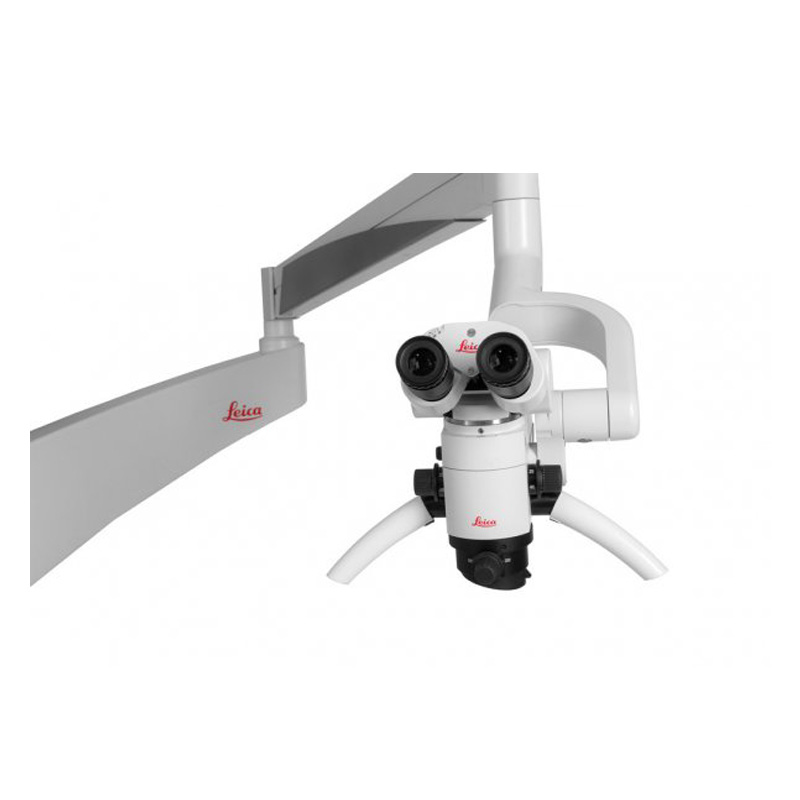 Dental Surgery Microscopes
For a long time now, view enlargement has represented one of the basic prerequisites for modern dental therapy. The Leica microscopes used by our Dental Centre are readily applied by our dentists in nearly all conservation treatments and other dental interventions. The main benefits of the Leica dental surgery microscope include the quality optics of the Leica M320 microscope, perfect LED lighting, an integrated HD camera permitting high-resolution records, and timeless design.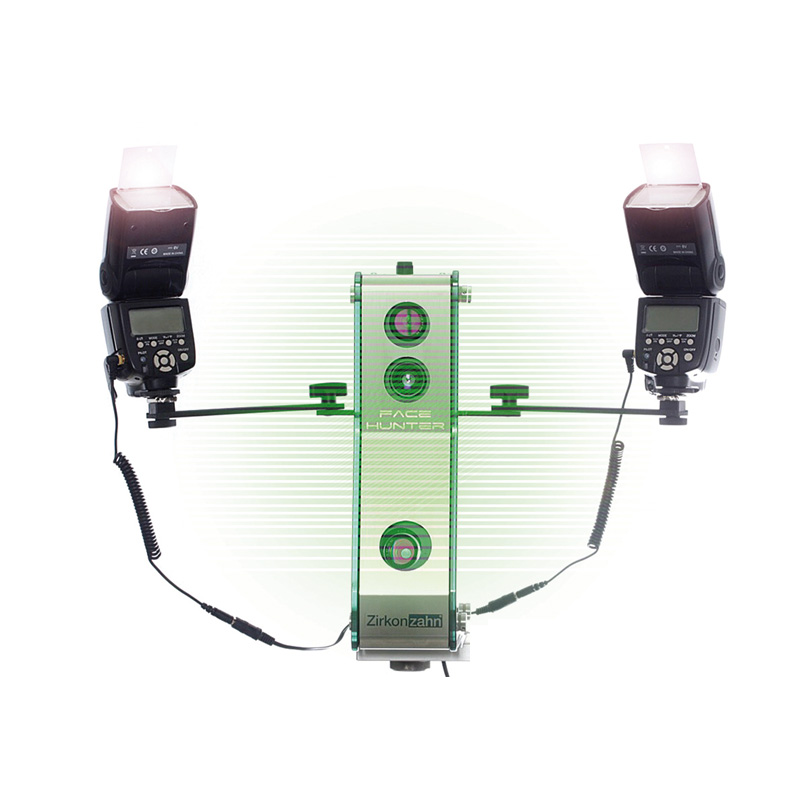 PlaneSystem® and Face Hunter Face Scanner
PlaneSystem® is a method respecting and analysing the patient as a whole. Every person is an individual and requires a different procedural approach according to his or her time and financial or individual preferences. PlaneSystem® permits the 3D planning of dental reconstructions. Your unique tooth design will therefore be tailor-made for you. When you are satisfied with the design, we make an exact copy of the designed teeth which you can try right in our surgery. PlaneSystem® provides many advantages to the dental team working on the "3D patient". Thanks to the 3D virtual reproduction of the patient's face and reference information at a 1:1 scale, we can work on the patient as if he or she were present in the surgery.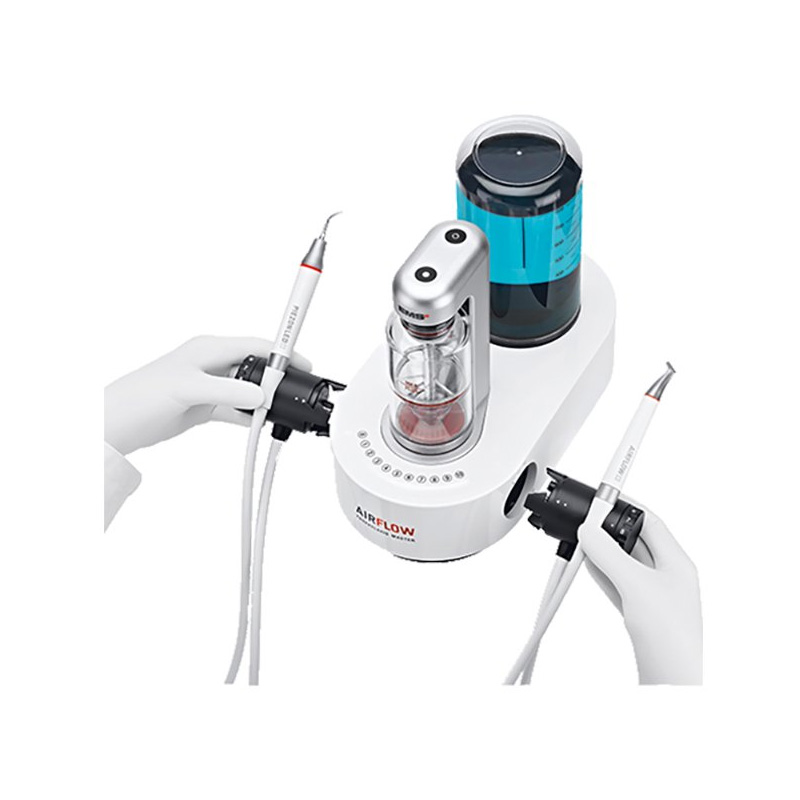 Air-Flow EMS Prophylaxis Master
We want to treat you in a royal way so that you leave us with positive feelings only. That is why when selecting the instrumentation for dental hygiene, we choose the best options available on the market. This instrument is without exaggeration the top air-flow device. The air-flow method permits removal of the dark and ugly pigment spots from the teeth caused by smoking, tea, coffee or other foods. The teeth thus become lighter and fresher looking. The new development by the Swiss EMS brand uses accurate linear movement of the tops and the unique tip feedback, thus assuring completely painless treatment. Thanks to the treatment quality, this technology is also usable for patients with sensitive teeth or a fixed orthodontic apparatus.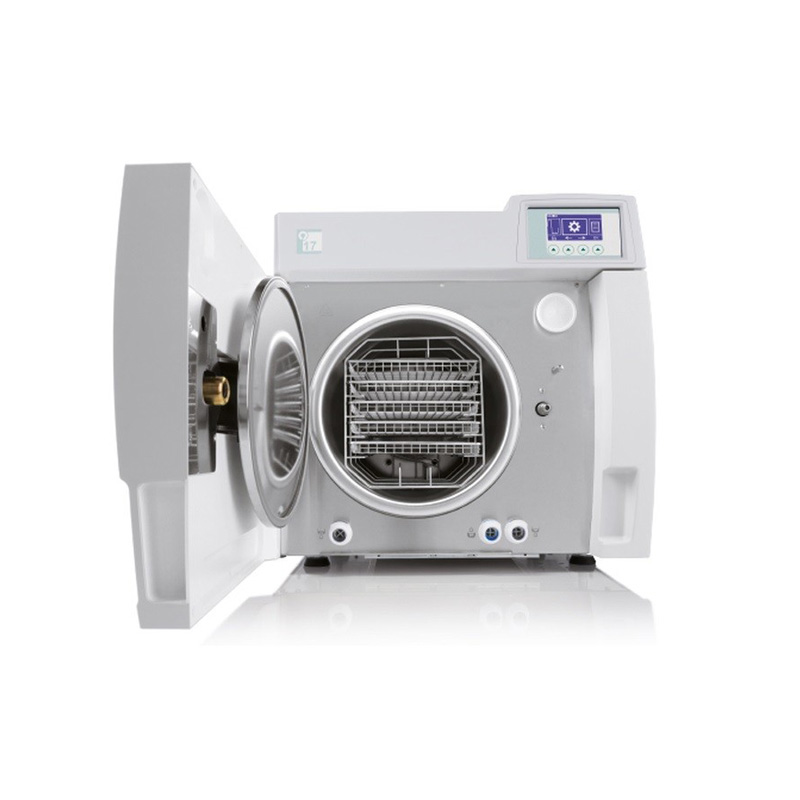 A Series Steam Steriliser
This reliable steam steriliser from the brand Anthos ensures the sterility of dental instruments for every patient.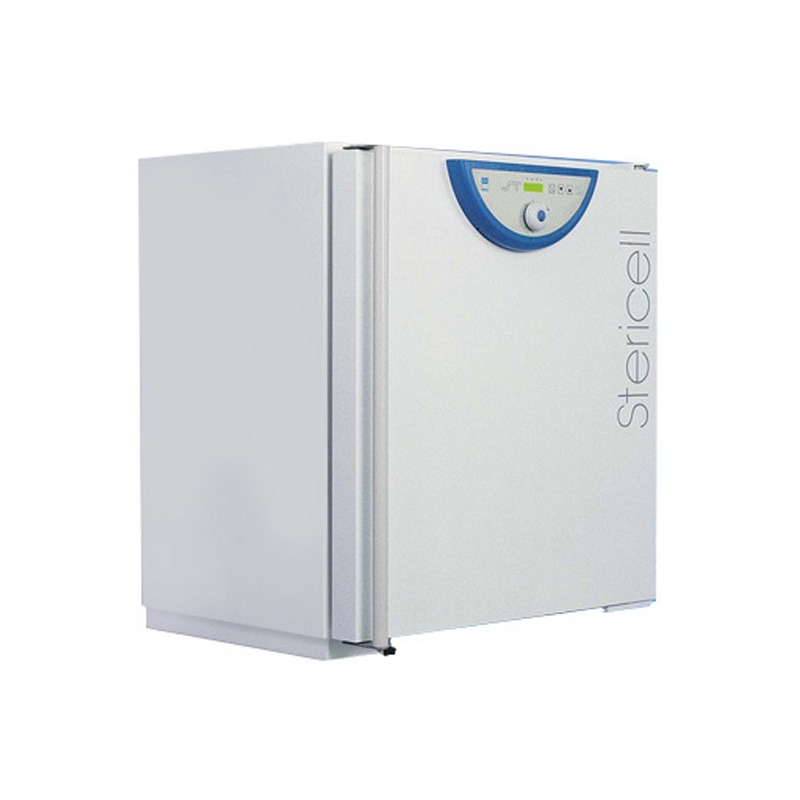 Stericell Hot Air Steriliser
One of the highest quality sterilisers by a renowned brand and manufacturer meeting the most demanding hygienic standards.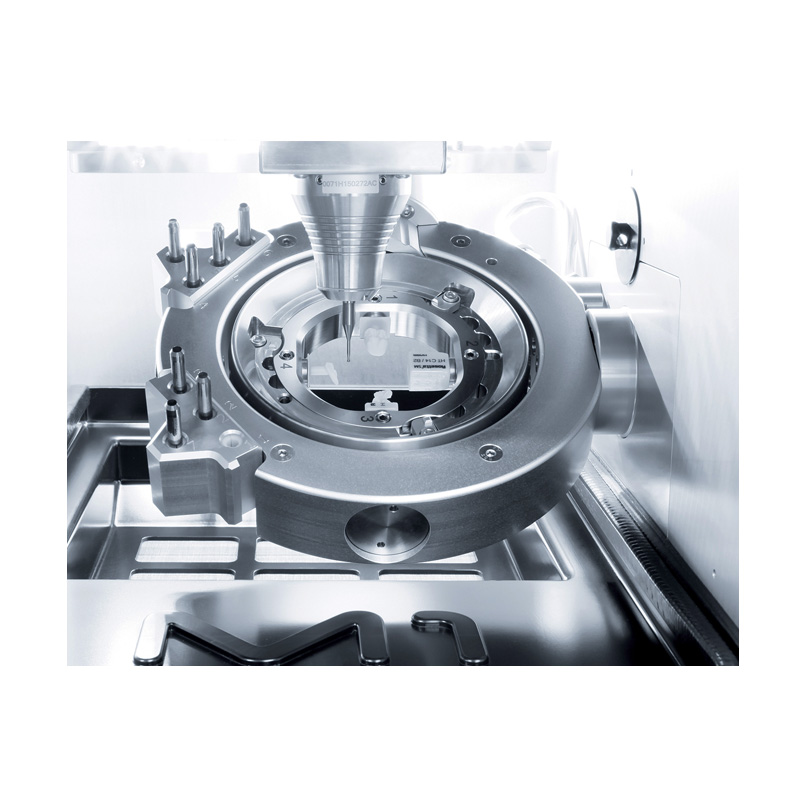 Zirkonzahn Laboratory Cutter
We do prosthetic work – crowns and bridges – with CNC cutting for the high precision of the finished pieces. We use a milling cutter by Zirkonzahn for that purpose, a top product of its kind on the market. Thanks to this system, we are able to produce large aesthetic reconstructions with maximum precision.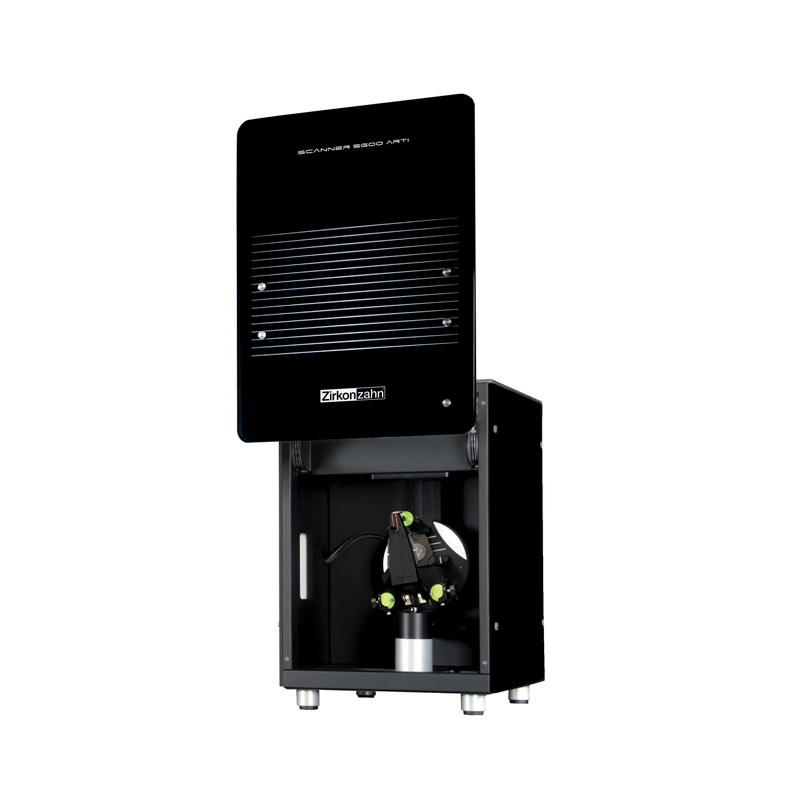 Zirkonzahn Laboratory Scanner
We make our crowns and bridges exclusively with CAD/CAM technology for maximum precision and predictable results. We scan the required piece with the laboratory scanner, make a virtual shape on the computer and send the data to the milling machine where the final piece is made by high-precision cutting.
Experience of Our Patients
I have been visiting Onedent for several years, and I have always left the clinic with maximum satisfaction. My dentist has built a modern dental centre at a new address, but what remains is the always nice and smiling receptionist. MUDr. Bumbálek is a professional in every respect. Before my first procedure, he took care of my fears by using a camera visualisation on a monitor over the chair, including an explanation of the whole procedure and the options for the materials used. The panoramic x-ray device is able to reveal even hidden inter-teeth caries and the white fillings have considerably improved my smile. The skilful dental hygienists of the centre performing useful dental hygiene have turned all of my recent visits into mere preventive examinations. I am absolutely satisfied overall and can only recommend the Onedent centre to everyone!
Patient Martin P.
I followed the recommendation of my friends and chose this clinic for treating an acute tooth problem. After making an appointment over the phone, I was invited virtually immediately without waiting (I called at noon and in the morning of the following day I already found myself sitting in the dental chair). Even the morning welcome by the nice ladies at the reception desk pleasantly surprised me. The dentist removed all my stress and concerns. Her performance was highly professional and the added value in the form of a huge amount of empathy removed my dentist-related fear forever. They did all I requested. A smile on their face, and the decent and pleasant conduct of the whole staff. You have my thanks as well as a wish for many more satisfied clients just like me. I am very grateful to Onedent for all of this.
Patient Dominik. G.
The clinic is beautiful and modern. You do not feel like you're at the dentist there at all. The overall positive impression is enhanced by the always smiling receptionists, ready to help with anything and at any time. And that I have to pay for the service? That's quite common today, isn't it. I do not want to walk around this world with metal in my mouth. My warmest recommendations. These people are professionals in their place.
Patient Ms Šárka Z.
Like many people, for me a visit to the dentist was a nightmare. But this clinic has convinced me that this does not have to be the case with their professional approach, nice staff and above all by their painless treatments. I am glad I have changed my opinion and no longer neglect caring for my teeth. I warmly recommend them to everybody.
Patient Martin Š.
Institute of Aesthetic Dentistry
Durďákova 48
613 00 Brno - Černá Pole
| | | |
| --- | --- | --- |
| Mon | 7.30–12.30 pm | 1.00–7.00 pm |
| Tue | 7.30–12.30 pm | 1.00–7.00 pm |
| Wed | 7.30–12.30 pm | 1.00–7.00 pm |
| Thu | 7.30–12.30 pm | 1.00–7.00 pm |
| Fri | 7.30–12.30 pm | 1.00–4.00 pm |