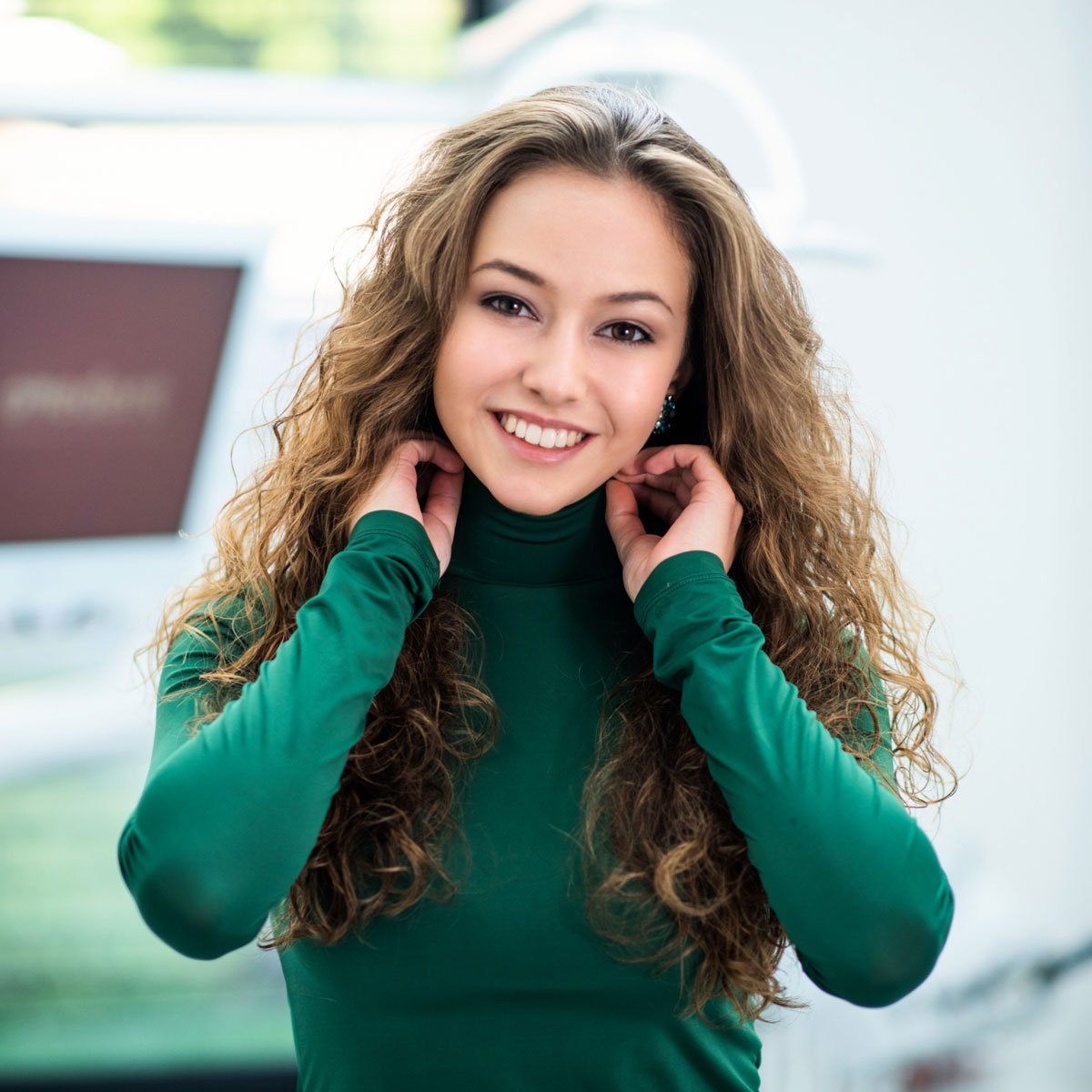 The most characteristic feature of every person is his or her face, while the face itself is dominated by a smile and beautiful teeth. We do our best for your smile to be as beautiful as possible. Our aim is to provide individual treatments for every single patient and to create natural, healthy and aesthetically perfect teeth. Our surgeries equipped with state-of-the-art instrumentation permit the use of the most up-to-date technologies and procedures in the course of our work.
Aesthetic dentistry sees the face as a whole. It's not just the teeth. We are fully aware of the strong relationship between the shape of the teeth, the gums and the lips and we draw many different facial lines. Our Dental Centre is one of the first in the Czech Republic to use the "lane system", a perfect tool facilitating communication between the patient, the dentist and the dental technician. The tool is used for the specification of natural positions of the maxilla and the individual inclination of the occlusion plane, regardless of body asymmetries.
Together with our laboratory, situated directly on the premises of our Dental Centre, we make ceramic veneers, prosthetic crowns and bridges.